Welcome to JennyLindberg.com!
Ranked in the TOP 2% of ALL Agents in Bergen County in 2011*
My goal is to make your home buying or selling experience in Northwest Bergen County as pleasureable and successful as possible! JennyLindberg.com is designed to guide you through every step of the real estate process and provide you with all the information you need to make informed decisions!
At JennyLindberg.com you can find information on the local community and advice about finding a mortgage or preparing your home to sell. You can also search for your dream home by viewing current listings with detailed descriptions and photos. I'm particularily excited to offer you my Market Snapshot. Not only does my Market Snapshot contain 'up to the minute' real estate data, it provides it in a consolidated format that is easy for sellers and buyers to review. My Market Snapshot can help sellers determine the value of their homes by providing asking and selling prices of similar homes that recently sold or are currently for sale within a 5-mile radius of their home. Home buyers anywhere in Bergen County will love the simplicity of reviewing current data in my Market Snapshot to assist them in making their home purchase.
I am sure you will also find the MARKET SALES REPORT tab above to to be extremely useful in researching the market. The MARKET SALES REPORT tab provides you with home sales for the current quarter & Y-T-D. You can always contact me if you have additional questions!
........whether you're buying or selling, feel free to contact me. It would be my pleasure to assist you with your real estate needs!
No one has sold more luxury homes in Northwest Bergen County than Coldwell Banker in 2011**!
Proudly serving the towns of Saddle River, Upper Saddle River, Allendale and HoHoKus, as well as, Franklin Lakes * Glen Rock * Hillsdale * HoHoKus * Mahwah * Midland Park * Montvale * Oakland * Park Ridge * Paramus * Ramsey * Ridgewood * Waldwick * Washington * Westwood * Woodcliff Lake * Wyckoff.
...........................................................................................................................................................................................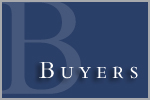 I'm committed to providing you with the highest quality buyer service. Whether you're a first time home buyer or ready to find your dream home, I'm here to help! When making the type of investment that buying a home requires, you deserve to have all the latest market information and the very best advice, both of which I can provide you with. Read more.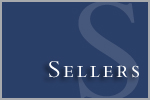 The decision to sell a home is often dependent on many factors. Whatever your reasons are for selling, my expertise and proven effective marketing strategies will ensure that you get the highest possible price for your home. I guarantee to provide you with professional, ethical and confidential service and keep you fully informed every step of the way. Read more.
* Based on New Jersey MLS ("NJMLS") report for 2011 (closed volume).
** Based on New Jersey MLS ("NJMLS") report for 2011 (closed volume). Data, in whole or in part supplied by NJMLS. NJMLS is not responsible for accuracy. Data provided by NJMLS may not reflect all the real estate in the market. Information reflects single family residential properties over one million dollars.