Big or Small, Jenny Does it All!
...call Jenny to put her expertise to work for you!
Jenny is a Top Agent in the
Coldwell Banker Saddle River Valley Office
Jenny's track record speaks for itself...
During Jenny's 9+ year realtor career, her listings sold for
an average of 96% of Original List Price
(including any price reductions)
in an average of just 64 days on the market**!
(this includes the 2008 market crash & recovery!)
***Multiple Examples available at FEATURED LISTINGS tab above***
(Testimonials available on TESTIMONIALS tab on left - below Jenny's photo)
Call Jenny for a Complimentary Consultation and
find out what it takes to get your home
sold quickly for 'top dollar'!
Call Jenny (201) 390-7900 (cell)
Buying or Selling a home should not be a frustrating process. Anyone can find a home on the Internet these days...you don't need a Realtor for that. You need a Realtor who knows the inventory and knows all facets of the real estate industry and knows how to think on her feet. "What do I do now", "How do I deal with this" are things I often hear...my job is to help my clients navigate the often confusing and constantly changing real estate market. If you want to get a sense of what it's like to work with me, please visit my TESTIMONIALS page (see tab at left) for feedback from my past clients.

JennyLindberg.com will provide you with some housing, school and town information on the local real estate market in Northwest Bergen County, NJ. To begin your home search in Bergen County, please click on the FIND A HOME tab at the top of this page.

You can also view my MARKET SALES REPORT tab above to give you a sense of prices/activity in different towns. If you'd like to see a breakdown of the listing &/or sale activity in any town (for any time period), just let me know. Of course, you can always contact me if you have additional questions!

........whether you're buying or selling, feel free to contact me. It would be my pleasure to assist you with your real estate needs!

Specializing in luxury homes!
Proudly serving the towns of Saddle River, Upper Saddle River, Allendale and HoHoKus, as well as, Franklin Lakes * Glen Rock * Hillsdale * HoHoKus * Mahwah * Midland Park * Montvale * Oakland * Park Ridge * Paramus * Ramsey * Ridgewood * Waldwick * Washington * Westwood * Woodcliff Lake * Wyckoff.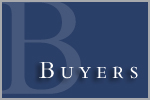 I'm committed to providing you with the highest quality buyer service. Whether you're a first time home buyer or ready to find your dream home, I'm here to help! When making the type of investment that buying a home requires, you deserve to have all the latest market information and the very best advice, both of which I can provide you with. Read more.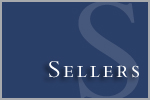 The decision to sell a home is often dependent on many factors. Whatever your reasons are for selling, my expertise and proven effective marketing strategies will ensure that you get the highest possible price for your home. I guarantee to provide you with professional, ethical and confidential service and keep you fully informed every step of the way. Read more.
* Based on New Jersey MLS ("NJMLS") report for closed volume for 2016, 2015 and 2014.
Data, in whole or in part supplied by NJMLS. NJMLS is not responsible for accuracy. Data provided by NJMLS may not reflect all the real estate in the market.
** Based on number of days from Listing Date to date Attorney Review commenced.